Casino Canberra is the only land based casino venue in the Australian Capital Territory (ACT) and is far smaller in comparison to all other brick and mortar casinos across Australia. It was opened in 1994 after construction began in 1992.
The 2016 Casino Canberra redevelopment
Having been labelled as "the worst casino" by the current Canberra casino manager Rhiannon Bach (who was poached from a major casino in Macau), the venue is undergoing a huge redevelopment at a cost of approximately $307 million – a renovation that has been said will attract 617,000 new visitors to the casino precinct a year, by 2030.
The redevelopment of the casino has been said to include: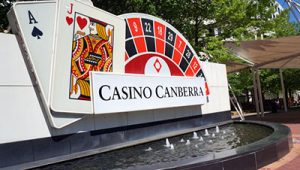 A ten-storey and five-star hotel
Six-star luxury villas
Seven new restaurants
Nightclubs and bars
A shopping mall
A day spa
A resort pool
Aquis Entertainment, owner of the casino, has stated that up to 338 full time jobs would be created in the new precinct.
At the end of 2015, Casino Canberra owned a license to operate 39 gaming tables that included games of roulette, blackjack, pontoon, baccarat, pai gow, poker (against the dealer), sic bo and the Money Wheel. It also owns a poker lounge (for multi player poker against other players) and a sports lounge with TAB betting facilities.
In early 2016, Casino Canberra acquired a licence to operate up to 200 poker gaming machines (pokies machines), effectively breaking the Canberra clubs' monopoly on poker gaming machines since the mid-1990s. The permission by the ACT government for the redeveloped casino venue to host up to 200 slots machines was met with harsh criticism from clubs and anti-gambling groups and campaigners.
Roulette gaming at the Casino Canberra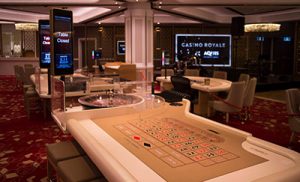 Casino Canberra hosts both European (single zero) and American (double zero) variant roulette tables, boasting table betting minimum limits as low as $1 to $5.
It also boasts multi-terminal table games – electronic terminals that allow the player to choose from several live table games that are currently being operated in real time (including roulette, baccarat and sic bo). The player is presented with a live broadcast of the game, and a digital representation of the betting area. A clear countdown timer before the next round of play begins is also on display.
On the casino floor, there are also semi-automated rapid roulette games available to play – random number generated (RNG) roulette terminals.
Roulette tournaments at Casino Canberra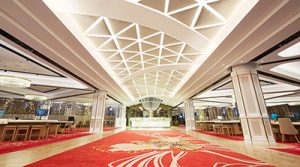 Casino Canberra also hosts regular roulette tournaments. These roulette tournaments are usually only open to Advantage members.
Advantage is the casino's rewards program – membership is free and rewards players with points through gameplay, free parking, tournament entry, complimentary hotel accommodation and other exclusive offers.
The roulette tournament rules vary from tournaments to tournament, but the aim of all the competitions remain more or less the same – players receive a certain amount of tournament chips at the commencement of each round, and must bet wisely in order to try and build the largest profit margin, or risk being eliminated. Betting limits apply.
Casino Canberra is aiming to be evaluated at a much more distinguished level than previously before, by local, interstate and international tourists and critics.
New licenses for additional roulette tables, pokies machines, other gaming tables and the construction of a prestigious hotel, impressive villas, classy restaurants, nightclubs, bars, a shopping mall, a day spa and a swimming pool, will pave the way for this brick and mortar casino to be considered as a true competitor within the global casino industry, and an elite gaming venue.
Planning on playing roulette at Casino Canberra? We always recommend playing the European version of the game, whether that be at gaming tables or on electronic gaming machines. Single zero roulette boasts a 2.7 per cent house edge compared to its double zero roulette counterpart (American) which boasts a house edge at 5.26 per cent.