When it comes to playing online roulette, strategies come down to personal preferences and beliefs and it's ultimately up to the individual player whether they believe that one strategy or another works for them. In direct opposition to strategic play, there are some roulette rules that should be followed at all times as general common sense to keep players safe from unnecessary losses. The following are roulette rules to live by.

Safe Internet roulette casinos for Australians
Casino
Bonus
Games
Pokies
Signup
Always Choose European Roulette over American Roulette
American roulette is a popular among online players and land based casinos, not just in the USA but in Australia too. Bricks and mortar casinos prefer the American version as the higher house edge gives the casino a better chance of taking in revenue. If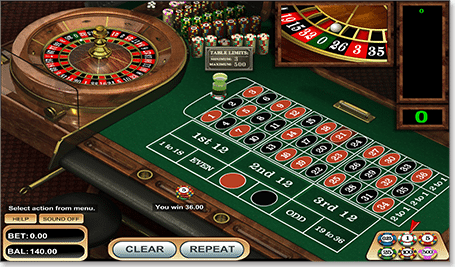 playing roulette in real life, punters don't always have the choice over which version they play. The beauty of online roulette is that there is a huge range of variations available, so players have the freedom to choose at all times.
The difference between European and American roulette is that the European wheel has only one zero, whereas the American wheel has one zero as well as a double zero. This small difference changes the house edge dramatically, tipping it from the European house edge of 2.7% to the American house edge of 5.26%. When given the choice, players should always choose European roulette over American roulette, plain and simple.
Games for Low Stake Players
Unlike land based casinos which often have minimum bet roulette tables starting around $5.00 or higher, online roulette allows much better options for low stake players. For those with less money to gamble online casinos are the place to be. As a rule lower stake punters should only play the European roulette format and find a game that allows for minimum bets around $1.00. This still gives you the chance to take in some nice wins, without breaking the bank and allowing for decent game play.
The Crown Casino in Melbourne currently offers European roulette with $1.00 bets but only in electronic format, which reinforces the fact that virtual RNG powered games are becoming increasingly popular. Why dress up and go to a real casino when you can play from the comfort of your own home, with online roulette offering better game variations, more convenience and overall greater cost effectiveness.
Don't Chase Losses
Psychological studies have shown that it's human nature for real money gamblers to chase losses, truly believing that they can win back any money lost and at least break even. While this does sometimes work out as planned, it's a risky game and players often find themselves in more trouble when things don't work out.
No matter your gambling strategy, always remember that roulette is ultimately a game of chance and there's not anything players can do to alter the outcome of a spin. If you find yourself taking losses beyond your expectations, simply employ level-headed discipline and call it a day. Remember that losses are an inevitable part of gambling and that even punters with the best long term betting history get stung.
Don't Bet More Than You Stand to Win
While this statement is generally true to all casino games, in roulette this rule mainly applies to inside bets, where your chances of winning are much smaller, but the payouts are significantly higher compared to outside bets. Inside bets in roulette include Single Number (also known as Straight Up), Street, Split, Corner, Six Line, Trio, Basket and Top Line and each comes with its own directions and different odds.
While the possibility of winning big with an inside bet can be tempting, keep in mind that the odds are mostly against you and as a rule, just don't bet more than you stand to win.
Never Make a Top Line Wager in American Roulette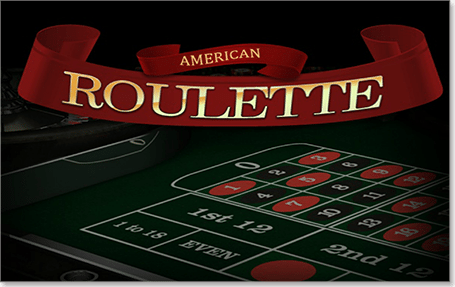 If you happen to be playing American roulette (which you really shouldn't be) be mindful that you should never place a wager on a Top Line (otherwise known as First Five) inside bet.
The Top Line bet has a house edge of a whopping 7.89%, making it the worst possible bet in roulette. It's the only bet to have a house edge that's higher than any other and should be avoided in American roulette at all times.
Play En Prison Where Possible
If a roulette game offers the en prison rule, it will always be in your best interest to utilise it. The En Prison rule means that if the ball lands on zero, the bet doesn't automatically go to the dealer. Instead there are a range of options that result in the player possibly getting back half of their wager. As this lowers the house edge significantly, it's difficult to find a bricks and mortar casino that use the En Prison rule, with a much better chance of finding this option online. En Prison is only available in European roulette, just another reason why the European version is preferable over American.
Set Yourself Limits
This is a common sense rule that should be applied at all times when gambling, no matter the game you're playing. Before you even lay down your first real money bet on roulette, set yourself a money limit and a time limit. When you reach either of these limits, call it a day, regardless of whether you're financially up or down. Following this sensible rule will ensure responsible gambling practices that allows you to play within your means and enjoy the fun and thrills of online roulette without the any stress.
Roulette is a great game that can be very lucrative if played within your means and take these rules into account, but above all the main aim of online roulette is to just have fun and enjoy the comfort and convenience of playing from home or on the go.