On the surface, roulette is a simple game, thus half its appeal to a wide range of gamblers. The concept is straight forward; place a bet on a number, spin the wheel and hope that the ball lands on that number, bringing you in a sweet cash win. But roulette strategy goes beyond just picking your lucky number, and with a collection of Side Bets on offer there is a lot more depth to this classic casino game than meets the eye.

Recommended online roulette casinos
Casino
Bonus
Games
Pokies
Signup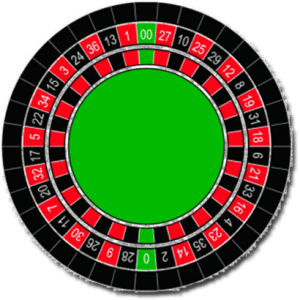 The numbers on a roulette wheel are divided into one of three colours, with 18 numbers on red, 18 numbers on black, and zeros on green. One popular roulette side bet is to place a wager on the ball landing on either red or black. Betting on red or black means the roulette ball must land on a number of that colour to constitute a win, with bets that offer an even payout of 1 x 1, giving players the chance to double their money for a spin with close to a 50/50 chance of winning.
Betting on red or black doesn't quite offer a 50% winning chance, as the ball landing on a zero on a red or black bet is an instant loss. European Roulette only has one zero, whereas American Roulette has double zero, therefore making European Roulette a much preferable version if placing a red or black bet. Although the double zero only adds one number to the mix, it has quite a big impact on the odds:
Red or Black Bet in European Roulette = 48.65% chance of winning, with a house edge of 2.70%
Red or Black Bet in American Roulette = 47.37% chance of winning, with a house edge of 5.26%
Placing a side bet on red or black is a good way of maintaining your bankroll and adds an additional element of excitement to the game. While ultimately betting on red or black is a pure game of luck, there are some popular strategies out there.
The Martingale betting system
The Martingale System refers to a collection of betting strategies that originated in France in the 18th Century. In terms of roulette the Martingale System is very easy to follow, therefore any players can utilise this strategy.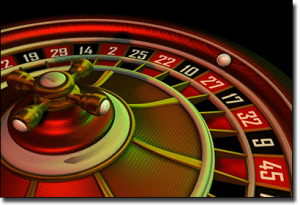 In a nutshell, the Martingale System suggest that you place a standard bet, for example $5 on red in roulette. If the spin lands on red, resulting in a win, you then make the same wager on the next spin. However, if you lose, you double your wager on the next spin. The aim of this strategy is that after a series of losing spins, the net win will be $5 and that every winning bet will bring you up another $5 regardless of previous losses. The results is increased chances of winning in the short term, but the wins will be small and when you do lose, the losses will be greater.
In a perfect world, the Martingale System would be ideal, but in order for it to work you'd need an unlimited bankroll and a roulette table with no betting limits, which unfortunately is not reality. If trying this system, increase your odds by playing European Roulette over American and be prepared with a decent sized bankroll and try not to play for any more than a couple of hours.
Where can international readers play online roulette
Our recommended online casinos are offering some huge welcome bonuses for new users, so if you're new to the exciting world of online roulette, or simply want to try a new venue with a new roulette catalogue, there's never been a better time to dive in and play for real money wagers.
Each of these trusted sites offer a fantastic range of roulette games, from the classic to the obscure. Check out some of the roulette variations and take advantage of the welcome bonuses and try your luck at a red or black side bet:
Our recommended casinos are all 100% legal and above board, with secure deposits and withdrawals available in your local currency. Players can try roulette at any of these sites for free in practice mode or for real money bets, placing side bets on red or black, with the chance to bring in some sweet cash rewards.