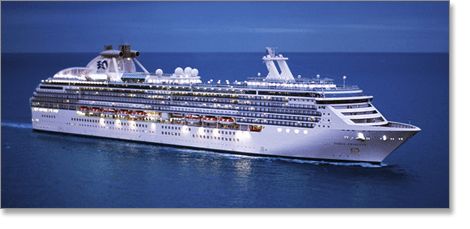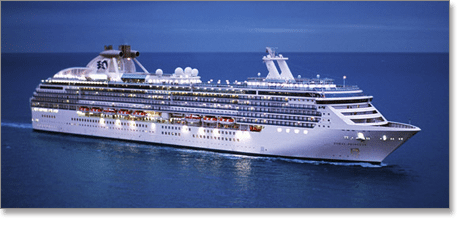 Many large cruise ship companies that sail to and from Australian destinations host large and entertaining casino complexes onboard, for those 18 years and older to experience. The following top-line cruise organisations provide elegant and enjoyable gambling facilities, with traditional games available such as roulette, blackjack, pokies/poker machines, three card poker and Texas Hold'em, along with other gaming activities such as jackpot bingo and craps.
No download roulette casino sites
Casino
Bonus
Games
Pokies
Signup
Princess Cruises
Princess Cruises, an American-owned cruise line, based in Santa Clarita, California, has been sailing for more than 40 years and has been presented with multiple awards and accolades, including:
Best Embarkation: Pacific Princess and Coral Princess
Cruise Line with Highest Customer Satisfaction
Top 10 Large Cruise Lines
Departing from ports around Australia including Brisbane, Fremantle, Melbourne and Sydney, as well as Auckland, New Zealand, and sailing to exotic and popular destinations across the world, Princess Cruises travels all year round and delivers a first-class and relaxing onboard experience.
The onboard casinos across all Princess cruise ships own popular games like 21, roulette and slot machines which include progressive jackpots. Players can partake in blackjack and pokies tournaments, too. Also available are titles such as Texas hold'em, Let it Ride, three card poker and Caribbean stud.
For more information about Princess Cruises, visit their website: www.princess.com.
P&O Cruises Australia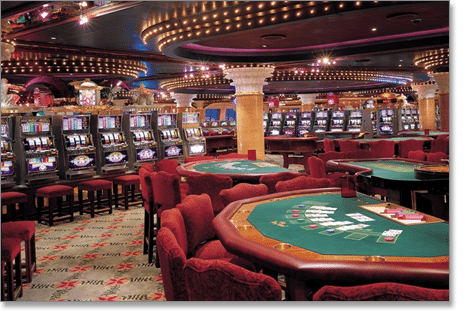 P&O Cruises Australia is a British-American owned cruise line, specifically serving the Australian and New Zealand regions. Departing from docks in Adelaide, Brisbane, Fremantle, Melbourne, Sydney, Auckland and Singapore, ships sail to and from Australia, the Pacific Islands, Asia, Papua New Guinea and New Zealand.
P&O was the first company to operate passenger routes to Australia (first voyage setting sail in 1932).
P&O Cruises offers dedicated and top-rate onboard casinos across its line of ships, with all the most popular games mentioned above, including tournaments and regular table and slot games.
For more information about P&O Cruises, visit their website at www.pocruises.com.au.
Carnival Cruise Lines
Carnival Cruise Lines is a British-American owned cruise line based in Florida. Ships dock from Sydney, Singapore and Honolulu, sailing to the Pacific Islands, and stopping at numerous different ports around the Oceania region and other surrounding locations. These ports include: Melbourne, Brisbane, Darwin, Suva Fiji, Port Arthur, Denpasar, Mo'orea, Papeete and Hobart. On offer are both short and long term cruises.
The Carnival line of cruise ships owns several unique onboard casino establishments, and patrons are treated to a royal experience within the facilities. Games include blackjack, roulette, poker, slot machines and more.
For more information about Carnival Cruise Lines Australia, visit their website at www.carnival.com.au.
Please Note
The available games at the casinos do vary depending on the specific ship. Patrons must wear correct attire (no bathing clothes), and behave in the appropriate manner when entering the gaming venues. There will always be minimum and maximum betting limits in place across all the games, across all cruise companies, so be sure to confirm in order to maximise your gaming experience.