Roulette is one of the earliest casino games, created in the late 18th Century in France, and still remains a firm gambling favourite. From its iconic wheel to its straightforward gameplay and its ability to make betting on a spinning ball a social gathering, here's exactly what we love about roulette and why we are such avid players.
Recommended online roulette casinos
Casino
Bonus
Games
Pokies
Signup
Why Roulette is the Most Entertaining Game
There are is no "right" way to play roulette. There is no one correct strategy you have to use when playing roulette. You can try out and use any number of strategies depending on what kind of punter you are and how much money you feel like gambling with. Roulette is great in that there is the scope to play more conservatively (like betting on only red or black), or alternatively you can play more riskily if you are more of a thrill-seeking player who wants to aim for the big payouts (like betting on a specific number.).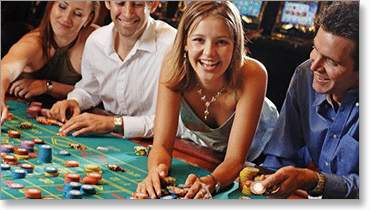 Roulette is a fast-paced game. Roulette is faster than other casino table games, so it's perfect for players who need to know the outcome of a game as soon as possible. Poker or poker tournaments are longer games and you may have a bit of a wait before the winner of the game is determined. You get gratification from roulette quickly, and never have to wait too long before bets are placed and the next round begins. This is a particular advantage of playing single player roulette on the internet – the roulette round begins and ends when you want it to, and you can play from the comfort of your home.
Roulette is exciting. The anticipation of waiting for the ball to stop spinning and the pointer to be placed on the winning square is exhilarating. It's especially exciting when there are other expectant players waiting to see the winning result as well. However, whether you prefer multi-player or single player roulette – it's always intense when your chips are on the line. If the game is more enjoyable for you when you can interact with the croupier and other players we recommend you try out a Live Dealer game of roulette. Live Dealer games give you an authentic gambling experience, similar to what you would get at a brick-and-mortar casino but you can access it online. Royal Vegas Casino and G'day Casino currently offer Live Dealer Roulette, as well as other live dealer casino games.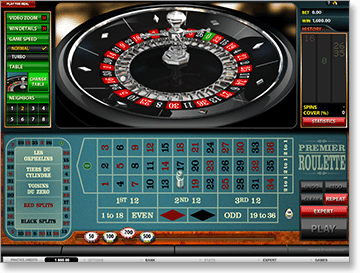 It's a luck-based game. Although there are strategies you can learn and hope to master the individual player has no impact on the outcome of the game. No strategies help you manipulate where the ball is going to land – that part of the game is all down to luck. Some players prefer luck-based casino games as you have an equal chance of winning as someone who's been at the tables longer than you have. "Advanced" players don't have more chance of taking the win than you do.
Roulette is a dream casino game for beginners. Roulette is one of the easiest game to learn and pick up if you're new to the casino scene. Understanding how the game works is pretty straightforward and as a new player you can start participating early on. Yes, there are different approaches players take, but there's no one correct way to play roulette.
There are limitless roulette variations. Once you've got an understanding of the basics of roulette there is an expanse of roulette variants you can give a spin. All reputable Web casinos will offer players a rich selection of different types of roulette. For instance, Royal Vegas, one of the major virtual casinos has Premier Roulette, American Roulette, Multi-Wheel Roulette, European Roulette, French Roulette and more.