This article aims to take you through an explanation of the best odds and the best bets available on the roulette table. For further advice about increasing your chances of winning at roulette, you can always refer to our roulette betting systems guide.
Recommended online roulette casinos
Casino
Bonus
Games
Pokies
Signup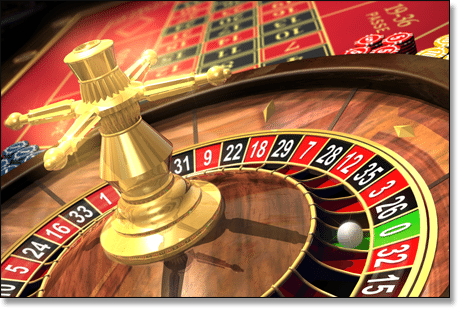 As with a lot of casino games, roulette is strictly a game of chance, but that doesn't mean there aren't many serious strategic moves to be considered to improve your chances of winning. Although no player skill is required, roulette isn't all about choosing your lucky number and hoping for the best; there is a range of mathematical and tactical approaches that can be applied to increase your odds of success.
The roulette odds
When we say roulette is a game of chance, we really mean it. It can be the frustrating thing about playing roulette, especially for experienced gamblers, but it can also be what makes it so fun. Every single spin of the roulette wheel provides an outcome entirely independent of any previous spins (not at all influenced by the last). Your chances of landing on black will still be the same as landing on red, even if the wheel has landed on red ten times in a row.
The fortunate thing is that roulette odds are simple to calculate and you can work out the odds of the house edge using this basic formula:
American Roulette (double zero board) – (35-36)/38 x 100 <b> = 5.26% house edge
European/French Roulette (single zero board) – (35-36)/37 x 100 <b> = 2.70% house edge
From this formula alone, you can see your chances of winning are already increased by favouring European or French roulette over American roulette. A 2.5% increase may seem small, but in the roulette world, this advantage is huge.
To simplify even further, as the American version contains an additional number (double zero), your chances of winning playing the US version are 38 to 1, compared to the single-zero European version where your odds are bettered to 37 to 1.
The best bets
We've already determined playing the European or French version of roulette is preferable over the American version to increase your chances of winning, but there are a few other helpful hints to consider when placing your bet on the old wheel of fortune.
Firstly, if you are playing the French version, utilise the la partage and en prison rule (explained in detail here) wherever possible. If you have made an 'even money' bet (that is red or black, evens or odds, 1 to 18 or 19 to 36 ) this rule gives you the option to save your bet for one more spin if the ball happens to land on zero. In the instance you have made an even money bet and the ball does land on zero, you will usually have the option of claiming back half your wager (la partage) or leaving your bet in play (en prison) for one more spin in an attempt to reclaim your full stake (no win, on loss) if the spin successfully matches your bet.
By utilising this rule, you can see that placing an even money bet is in your best interest for increasing your odds.
Another handy hint is to steer clear of single number bets (straight up). There is a reason why payouts for single number bets are so high (35:1) – because your chances of winning are so low. So while the attraction of a big win or the sentiment of betting on your lucky number is understandable, these bets rarely provide a win on the roulette table.
Having said that, we aren't looking to take the fun out of roulette – excitement and thrill is what roulette is all about – so if you're a single bet kind of guy/gal, don't hold back.
But in terms of best odds, simple outside bets on sections such as red or black and odd or even are among your best bets for winning, however the payoffs for these are generally low.
When it comes to roulette, as with all gambling, it all comes down to how big a risk you are willing to take. The payouts and odds for certain bets in roulette are varied and complex. Refer to our comprehensive Payouts and Odds Table for a detailed overview of each bet, the odds and their subsequent payouts.
Top online sites for roulette
Roulette is the perfect game to enjoy from the comfort of your own home, with online casinos now offering an array of fun real money roulette games. Internet and mobile roulette sites provide the ideal platform to experiment with some of your different strategies, and playing online is a great way to familiarise yourself with the game and put your tactics to the test, building confidence and skills that increase your chances of winning.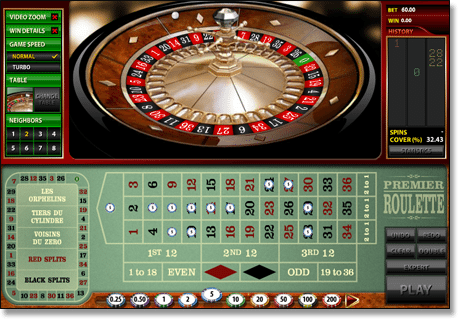 Most importantly, playing roulette over the Web offers a wide variety of games, much more than you'll ever find in your traditional land based casino, with titles such as:
European, American, French, live dealer, multiplayer, premier diamond series, multi-wheel and immersive roulette, along with entertaining variants and hybrid games like Wheel of Riches, mini roulette, zoom roulette and Spingo.
Some of our favourite places for our international readers to play roulette on their computers, mobiles and tablets include:
Play roulette at all of our casinos for free cash before playing with real money.