There are many options for overseas online roulette players who want to make deposits with prepaid methods – whether it be because of the anonymity attached or your preferred method isn't accepted – with a variety of options accepted at the top online casinos. We take a look at what prepaid methods are offered and how to use them.
Note: This page is intended for our international readers only from countries where online casino gambling is legal. In Australia, online casinos are prohibited as of September 2017 following the introduction of the Interactive Gambling Amendment Bill 2016, so this page is informational in nature only.
Online roulette casinos with pre-paid banking options
Casino
Bonus
Games
Pokies
Signup
Common prepaid methods at safe online casinos
Prepaid methods can come in the form of cards or vouchers and can either be in a virtual or physical format. They can also either be branded under globally recognised companies, or they can be specific to their own service and name.
There are two globally recognised brands which offer prepaid cards, including Visa and MasterCard. These can be purchased both online and at local outlets including major supermarkets. There are also companies which specialise in prepaid services only, which we detail below too.
Prepaid Visa
Visa prepaid comes in three different options.
Single load prepaid card – load once and disposed of after the balance is used
Reloadable prepaid card – topped up over and over again
Prepaid Travel Money card – can load a number of currencies onto it and use wherever Visa is accepted similarly to a debit card
All methods see physical cards loaded, and are accepted at the online casinos we detail below. You can either enter the card details via the prepaid Visa option or the credit and debit option and enter 'Valued Card Holder' in place of the name field.
Additionally, there can be fees or costs when you first buy the card, for example when you purchase the reloadable prepaid card for the first time from a post office it costs $6.95. It is then free to reload for the reloadable and travel cards. Others can be more or less expensive so do your research.
There can be fees associated with withdrawals when opting for the Travel card so be sure to read the policies attached when opting for this method.
Prepaid MasterCard
MasterCard prepaid comes in three different options.
Everyday Money/Reloadable prepaid – load as many times as you wish and use it as you would a debit card
Travel – Load in more ways than the Everyday Money card (such as over the phone or online) and with more currencies. Use it as you would a debit card
Gift – Load only once and disposed of after the balance is used
All methods involve physical cards being purchased, and are accepted at the roulette sites we detail below. Enter the prepaid card details via the prepaid field here, or the credit/debit option entering 'Valued Card Holder' in place of the name field.
There are costs involved when purchasing the card, for example if you buy the reloadable MasterCard it will cost you $10. It is then free to top up. Once again do your research.
Additionally, there can be fees associated with these cards, for example withdrawing from ATMs (which you can do with both the Everyday Card and the Travel prepaid cards).
You will also find Visa and MasterCard branded prepaid cards at other payment companies, for example you can get a prepaid MasterCard with your Neteller web wallet to use and make withdrawals at participating ATMs.
paysafecard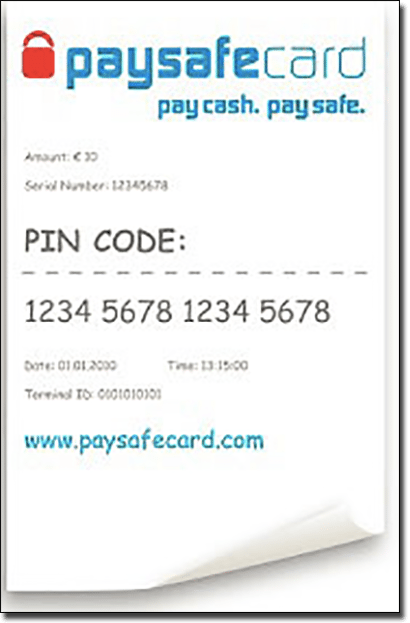 paysafecard is a different kind of prepaid method in that it offers a 16-digit code to enter when making purchases or, in our case, deposits. It can come in the form of a physical voucher or you can receive a virtual voucher after purchasing it online.
Ukash use to compete alongside paysafecard, as a similar type of service but the parent company of paysafecard acquired Ukash and merged it under the one brand.
You can purchase set amounts at retail outlets (use their store finder on their website) or online, with no fees incurred (unless you don't use you balance within a year then fees are charged) and you simply make a deposit at participating paysafecard roulette sites by entering the 16-digit code.
You can enter more than one 16-digit voucher in one deposit, and you can also check your balance of each voucher by entering the code into the paysafecard website.
While there aren't as many fees as the other methods listed here, you can't reload your voucher.
EntroPay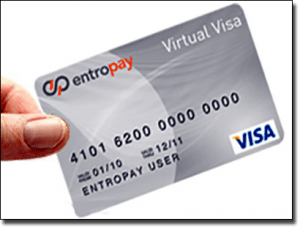 EntroPay is a Visa prepaid card but we thought we would make a separate category since EntroPay is a service specifically devoted to offering a virtual Visa prepaid card.
You simply open an EntroPay account, fund it, and you can use the virtual prepaid card anywhere Visa is accepted by entering the fields the same way you would when making a deposit with a credit or debit card.
You can also make withdrawals to your EntroPay account, which is an additional bonus since many prepaid methods such as paysafecard and some of the MasterCard and Visa options listed above cannot be used for withdrawing funds.
It is important to note there are fees when loading your virtual Visa and can be up to 4.95% when loading with a debit or credit card.
Prepaid online casinos
These methods are widely accepted at online casinos, including our top recommended roulette sites. These secure sites all protect every transaction made via encryption technology which is regularly reviewed by advanced gaming jurisdictions.