Online roulette offers many advantages and unique features you will never find at a live land-based casino venue. Australian players can expect to find dozens of unique variations of the little wheel on the Web to spice up traditional gameplay, including games with the lowest house edge. Find out our top tips on how to play online roulette safely and with the best chances of winning.
Roulette casino sites
Casino
Bonus
Games
Pokies
Signup
1. Always play European or French roulette for lowest house edge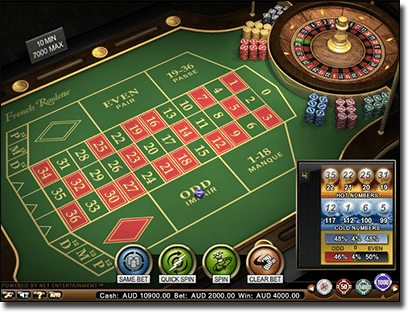 The most important rule to live by when playing your favourite numbers on the little wheel is to avoid American roulette and only bet on tables with European or French betting layouts and rules. This is because you want the lowest possible house edge and the best chances of winning. The best part of online casinos is these variations are widely available at top-recommended roulette sites, compared to land-based venues where they're hidden away or not available at all.
The single-zero wheel of European and French roulette compared to the double-zero wheel of American roulette may seem like an insignificant difference to the casual punter, but it is anything but – expect a low player-friendly 2.70% house edge compared to the high 5.26% house edge on American roulette games.
Both modern-day European and French roulette games share the same single-zero wheel and payouts for inside bets, straight numbers and even money bets. The minor difference is in the aesthetic table layout of its outside bets, where even money bets are on either side of the single numbers; and the major difference is their rules.
French roulette has a special 'imprisonment' system where when the ball lands on single-zero players can win back part of their bet and halve the house edge further. La partage allows any punter who wagers even money to reclaim half their initial bet if the ball lands on zero – so $50 down would come back as $25, and you can live to fight another spin. En prison, meanwhile, offers players the chance to ride their original bet for another spin – effectively a second chance. Both of these rules lower the house edge further to 1.35%.
Play the best French roulette games online for real money at GDayCasino.com on computer and mobile devices.
2. Avoid betting systems
Roulette is one of the most popular casino games around the world and it is inevitable many betting 'strategies' and 'systems' have been created, adopted and endorsed by players, but the cold hard fact is roulette is a game of chance rather than skill. Whatever the Internet tells you, betting systems are never fool-proof plans for success or flawless. They do nothing to mitigate the house edge, either.
The most well-known are negative progression systems like the Martingale which have players double their bets after every loss with minimal profit and maximum risk (not to mention the threat of exceeding table limits). Other systems like the Paroli are positive progressions which rely on streaks to come out with a profit, but the chances of winning consecutive bets more than misses just to increase your stakes is slim. Even ones which may seem mathematically sound on first glance like the Fibonacci are based on absurd arithmetical sequences from the 13th century.
Trust us when we say save your time and sanity and just have fun on the tables, manage a bankroll you're comfortable in wagering and play on European or French roulette tables for guaranteed lowest house edge.
For online and mobile roulette games with the best odds and regular bonuses to take advantage of, visit Guts.com.
3. Try out practice play mode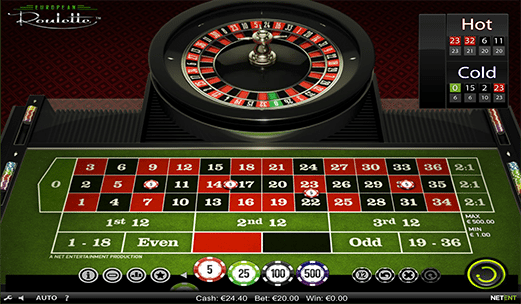 Roulette is the easiest of the most popular casino games to pick up and play, and often the first most people will try when visiting a live venue for the first time. It relies on skill rather than luck, the betting layout is uncomplicated and it's perfect for both low-stakes and high roller players.
If you're a newcomer to the game and want to play online, it's best to try out practice play mode to figure out the different rules and bet types (inside and outside), basic terminology and minimum and maximum wagering limits for each type of wager on the table.
To access practice mode, just load up your preferred roulette game at your chosen casino as you would have game via your Web browser and click "for fun" or "practice" rather than for real money. The game will load like a regular no download, instant play title and instead will display demo money rather than real funds which may be in your account. You can also access practice play without the need for an account at several of the sites we recommend, so you can try out the gameplay before you commit.
Practice play mode is great because it allows you to bet free virtual money (or demo money, provided by your chosen casino site) without any risk and learn everything at your own pace, without any pressure, and at your own discretion. Live casinos often don't have tables on the floor where newbies can practice at all, so this is just one more advantage online roulette casino sites have over land-based venues.
Practice roulette and 300+ other online pokies and table games at Guts.com.
4. Manage your bankroll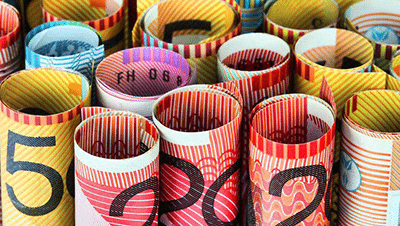 The golden rule of gambling anywhere on any platform, online or at live venues, is to manage your bankroll. The bankroll is the amount of money you are willing to spend and can afford to lose.
Always ensure you never include a number which exceeds an amount you are comfortable in losing so you can focus on enjoying roulette and the experience and not worry about winning it all back and possible losing more than you can handle.
Bringing extra spending money or withdrawing more cash is also not advisable if you tend to me on the compulsive side and suffer some losses. It's always best to just take a breather after a bad day, and with a properly managed bankroll you can go offline for a bit without worrying about your losses because you already determined the amount you were willing to spend beforehand.
This sort of advice may seem like basic common knowledge but it is surprising how many people don't really think of or execute basic money management prior to playing roulette or any other casino game online for real money. Lack of preparation leads to disastrous results – especially considering how quick and easy it is to deposit more cash into your online casino account. Take some serious time to consider your preferred wagering amount and what you can afford to place on the little wheel before playing at any roulette casino site.
For the most flexible low-stakes and high-stakes VIP roulette tables, check out Casino-Mate.com.
5. Try live dealer online roulette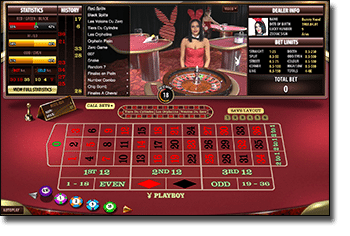 For players who love the dealers and social atmosphere of live roulette tables at brick and mortar casino venues, live dealer online roulette essentially replicates what you enjoy about the real tables – the key difference being you can enjoy all of this from the comfort of home or on-the-go, on your desktop computer or mobile device.
Live dealer roulette employs a real croupier to handle the ball, spin the wheel, read the results and chat with the players. These games are streamed live to your computer or mobile device in HD, with adjustable quality if your Internet connection isn't the best. The betting layout itself is virtual (how you place bets) but everything else is handled by the human croupier rather than an electronic RNG (Random Number Generator), and you can also chat with other players in the same 'room' as you.
Multiple leading gaming software developers like Evolution Gaming and Ezugi host live dealer roulette and other popular live dealer table game at many of our recommended online casinos. Microgaming arguably has the best type for players seeking a bit of eye-candy in the form of Playboy Bunny live dealer roulette, which has attractive female croupiers dressed up in alluring bunny suits.
Find the best online live dealer games, including Playboy Bunny live dealer roulette at AllSlotsCasino.com.