Roulette is a luck-based casino game rather than skill-based, which makes it hard to implement strategies that will help you regularly draw in winnings. Although there are roulette betting strategies you can learn in an attempt to earn money, it's also important to have a clear idea of how to manage your money when playing roulette.
Roulette casinos
Casino
Bonus
Games
Pokies
Signup

Managing your money and minimising losses is vastly different to trying to win big at the tables. It's important for any punter to know how to manage bankrolls while betting to not be left with excessive losses. Here are some pointers to keep in mind that will help keep you in the black.
Expect to lose – Don't approach a game of roulette as a way to earn money. This type of thinking can lead to gamblers trying to "chase their losses", which typically doesn't end well. Expect to lose in roulette and don't let losses compel you to place bets you can't really take or urge you to keep playing when you want to stop.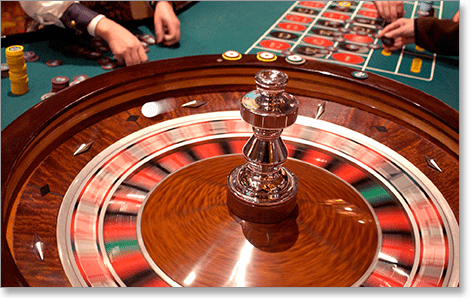 Set yourself a limit before you start playing – Have a monetary limit in mind before your start playing and stop as soon as you've reached that amount. Choose an amount of money you're comfortable with losing, because it is possible that you won't have any wins in a game. It's generally better for both maintaining your bankroll and enjoying your betting time.
Deciding on an amount before you start a game, too, as it can be easy to get caught up in the excitement of roulette once you have started and you may set yourself a betting limit higher than what you are really happy with. Roulette is a thrilling and fast-paced game and it can be easy to get carried away if you don't have a clear idea of how much you are willing to spend beforehand.
Slow down your play – Punters who treat gambling as a healthy pastime view it as an entertaining way to past the time and not a way to make money. Along this same line of thinking, try and slow down your game play to make the most of the money you've set aside for gambling. For example if you have allocated $100 to gamble with in a roulette session don't place a massive $100 bet in the first round of play. Make smaller bets and spread them apart so you get more time of enjoyment out of your money.
Keep track of your spending – Being aware of how much you have already spent and being aware of the rate at which you're spending is key to managing your money while playing. Keep track of how much money has gone and don't let too much get away from you.
Avoid using the Martingale betting system – The Martingale betting system is where gamblers increase their bets after each loss with the thinking that they will eventually hit a win and recover all their previous losses. Sticking with this betting system too closely can lead to some pretty serious losses. We wouldn't recommend the Martingale betting system or any other similar betting system for roulette as each round of spins is independent from one another. A losing streak doesn't mean you're due a win.
Don't chase your losses – This point has been mentioned earlier but it's vital to being in control of your finances when gambling. Attempting to win back lost money is when losses can spiral out of control. If you have already lost an amount you're unhappy stop before it worsens. Gambling further isn't the remedy to the situation.