The online gaming environment moves much faster than land-based casinos and games can quickly be outdone by others. This is why Internet roulette games can become a little boring as new additions are rolled out at secure sites. We take a look at which ones have and why.
Roulette casino sites
Casino
Bonus
Games
Pokies
Signup
Outdated real money roulette games
The digital world is constantly updating and providers are competing to develop new games to entice players. While many are happy with traditional roulette variants, some are just so outdated in comparison to what's on offer your best bet is to avoid them.
American roulette high house edge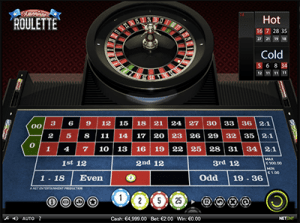 American roulette has to be one of the most outdated titles online due to the house edge attached. Standard European roulette played online has a house edge of just over 2%, while American roulette has a house edge over 5%. What's more, if you play French roulette you will get an even lower house edge of just over 1%.
Many punters know this, with newcomers being trapped by the allure of an extra zero on the wheel. The double zero is simply a hindrance and needs to revamped to be on par with European and French roulette variants. Most software providers offer an American roulette title, so try your best to avoid and opt for the other variants instead.
Arcade variant, Wheel of Riches by Microgaming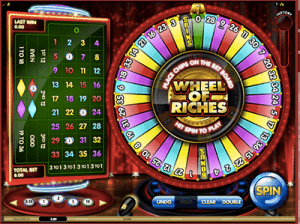 Wheel of Riches isn't really a roulette game – it's an arcade take on the game – which is why we think it's outdated.
Microgaming's Wheel of Riches features a roulette table with the available bets including most of the outside wagering options. However, there's also four colours allocated to the numbers including red, blue, yellow and magenta, which you can place bets on, too.
What makes this game different is the bonus feature attached. There's a Bonus Spins feature where you will get free spins – which sounds more like a pokies game than a roulette game. It can be fun for newcomers, but those after a real roulette game should look to Microgaming's Gold suite of titles.
European Roulette by Play'n Go for mobiles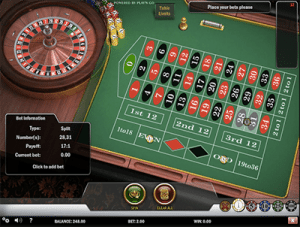 While Play'n Go have some incredible and modern pokies in their extensive catalogue, their European Roulette title is very outdated.
The graphics are quite poor and when you play it on your smartphone or tablet, the wheel gets squished and you can barely even see what the outcome is.
Since Play'n Go released this, you are forgiven if you thought it would be perfect for mobile devices. Unfortunately, they need to update the graphics to be on par with the other mobile roulette games, such as BetSoft's Zoom Roulette.
Microgaming's live dealer roulette tables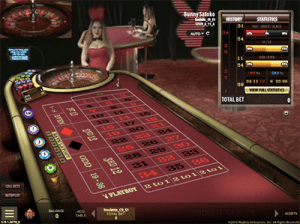 While live dealer roulette is newer than the aforementioned titles, some providers have outdone the others when it comes to the features.
Microgaming offer live roulette, blackjack, poker, sic bo and other real time dealer variants but unfortunately none of them offer a chat box. A huge point to live dealer casino games is the ability to make it a social experience and when other live games offer the feature to chat to the dealer's and other players it can feel quite redundant playing this game.
However, Microgaming has taken note of the superior live dealer providers, including Evolution Gaming, and this has resulted in the games now being available at Microgaming-only casinos, chat box included.
Premier online roulette games to play
There are plenty of roulette titles available at our recommended online casinos, listed in the table above. Simply click on their links to view what's on offer. If you want to see the difference between the aforementioned games and the titles which are as up to date as possible, play the following titles to see what we mean.
Double Ball Roulette by Felt Gaming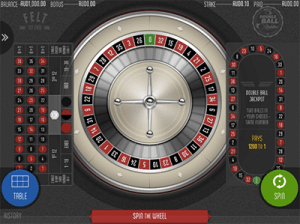 Felt Gaming is a fairly new software provider and have become quite popular due to the unique titles on offer. The graphics are state-of-the-art and they knock the outdated titles out of the park.
In Double Ball Roulette, there's two balls which spin around the wheel, instead of just one. Players get to release the second ball too, making it incredibly interactive. Additionally, European rules are still used meaning the low house edge is available.
There's also additional wagers eligible to be placed due to the addition of another ball – you can bet on Red and Black at the same time and be guaranteed a winning bet.
There's also a 1200:1 payout available making the game incredibly exciting – you can view how to win via the tutorial on the game.
Visit G'day Casino to try out the Felt Gaming roulette variant or head to All Slots Casino for the Microgaming Gold option.