New Zealand may be famed for its snowy highlands, crystalline lakes and trout-filled streams – and, more recently, hobbits and elves and orcs – but it is also host to scores and scores of land-based roulette games. There are several brick-and-mortar casinos spanning the two main islands, all of which run the devil's wheel in various forms and guises. Let's take a look at the best casinos for live roulette in NZ.
Roulette casino sites for NZ
Casino
Bonus
Games
Pokies
Signup
Land-Based Casinos in New Zealand
The Land of the Long White Cloud boasts six established b&m casinos. Four of them are run by the SkyCity Entertainment Group – a Kiwi company that also owns the Adelaide Casino and SkyCity Darwin in Australia.
Auckland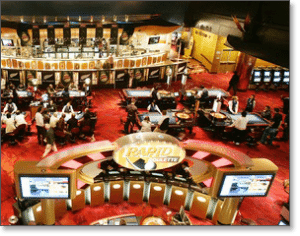 Far and away the largest of all New Zealand's gambling venues, the SkyCity Auckland Casino is also one of the most opulent and glamorous entertainment complexes in the country. The casino boasts more than 100 table games, including blackjack, baccarat, Caribbean stud and tai sai – as well as a number of roulette offerings, of course. And if you like the pokies, there are more than 1600 gaming machines to indulge in.
There is plenty to keep a traveller busy beyond the gambling floor, including dozens of restaurants and bars and two luxury hotels. But the crowning glory of Auckland's casino complex is the Sky Tower – which, at 328 metres, is the tallest free-standing structure in the Southern Hemisphere, and one of the city's most iconic landmarks.
Hamilton
The SkyCity Hamilton Casino is one of two fully fledged casinos on the North Island. While it does not offer quite the same extravagance as its brother up the road in Auckland, it more than caters for visiting Aussie punters with popular games such as roulette, three card poker and casino hold'em spread across two dozen tables. High rollers can head up to the exclusive Macau Room for hi-stakes roulette and boutique table games like midi baccarat.
SkyCity Hamilton also affords a few delights (and distractions, if required) outside the casino itself. If your dance with the devil's wheel has left you somewhat sombre, you can contemplate your woes over a pint at the Zone Sports Bar, override the taste of defeat with some first-class Asian cuisine at Silk, or lift your spirits at The Bowlevard – a tenpin bowling alley with mechanised lanes, automated scoring, and a cafe.
Queenstown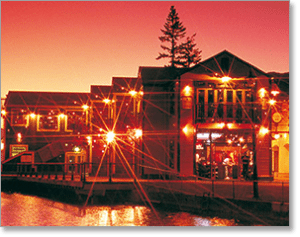 This little town in Otago may be better known for its world-class alpine resorts, but there are options aplenty for those who fancy a flutter once the sun sets on The Remarkables. The main casino, SkyCity Queenstown, carries roulette, blackjack and all the most in-demand table games alongside more than 80 pokie machines. The Horizon Room offers VIPs the chance to up the ante on European roulette and more, while traditional card players can pick from several poker tables with various buy-in levels and rule variations.
But that's not all, for Queenstown is also home to the SkyCity Wharf Casino – a smaller, boutique gaming venue situated right on the waterfront. The Wharf Casino recently underwent upgrades that included the introduction of table games, which means we can play real money roulette while taking in the incredible beauty of Lake Wakatipu.
Christchurch
The Christchurch Casino is the oldest in the country, having opened way back in 1994 – the same year as Melbourne's Crown Casino, for those playing at home. It is also one of just two land-based casinos in New Zealand that isn't entirely owned by SkyCity Entertainment, which only holds a 50 per cent stake here. Christchurch has multiple tables devoted to American roulette (although the images and rules posted on the casino's website suggest it is actually European roulette), as well as more than a dozen Rapid Roulette screens for those who prefer video-based interactive gambling.
Dunedin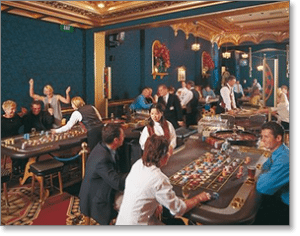 The Dunedin Casino may not be the largest or most extravagant casino in the world, but it might just be one of the prettiest. Housed within the old Southern Cross Hotel on High Street, it offers a whole lot of old-school charm with its sweeping staircases and mosaic floors. As far as gambling goes, there are over a dozen tables and about 180 gaming machines all up – and there is always real-time roulette on the go. Dunedin is a great destination for Australians to get a little taste of that vintage gambling experience without trekking all the way to Monte Carlo.
Gambling Laws in NZ
The legal gambling age in New Zealand is 20 years. So if you are a young Aussie traveller, fresh out of school and looking to make your first roulette wager, you would be better off heading up to the Gold Coast or Cairns – or anywhere else in Oz, for that matter, from Hobart to Darwin to Perth.
Also note that NZ casino operators do not allow electronic devices in the gaming areas, in order to prevent the possibility of cheating with the use of technological aides. Thus, you may be asked to turn off your mobile phone or any other portable electronics before you are allowed to hit the tables. Every house has its own rules, so make sure you are aware of the essentials upon entering any real money casino in New Zealand.
See also:
Brick & Mortar Casinos in Australia
Australian Gambling Regulations