Every punter has their poison of choice and that is fair enough. But most of the time there are only two types of people in the world. You are either a Beatles man or a Rolling Stones man. An arse man or a boobs man. A roulette man or a blackjack man. So who are you? Because there is only one right answer here.
Recommended online roulette casinos
Casino
Bonus
Games
Pokies
Signup
If you claim to be a blackjack man, then you are wrong. Blackjack is a suckers game full of lame odds and the sustained excitement of watching grass grow. Roulette, on the other hand, is where it's at. You can win and lose and remake your fortune in three spins. There are high odds, sensible bets, nail biting moments and genuine showmanship from a dealer. 
What is more tense than standing at a table with your head in your hands, your last chip on the layout, as you hear the ball ricochet and bounce around the wheel? What gets the adrenaline pumping more than seeing the ball drop into the number you have loaded, only for it to somehow defy the laws of physics and gravity, and roll into the number next door you don't have a dime on? We're going to have a look at why roulette is more fun than 21.
Excitement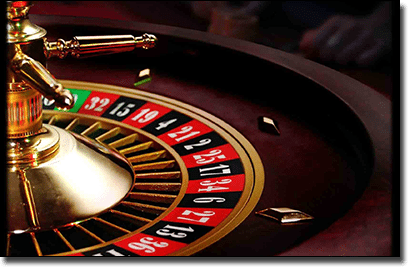 How exciting is blackjack anyway? The dealer just fires out the cards and is waiting impatiently for you to tap or wave before you've even figured out you just hit on a two card total of twenty the previous hand. It's hard to be excited and savour the moment when you're perpetually being forced to move and think at break-neck speed.
Roulette is a far cruiser game, but don't be fooled, this mellow way about the game does not diminish the exciting, nail-biting nature. During a single spin of roulette you are afforded plenty of time to think about your bets – what was the last number spun? Is there a pattern being spun? What are the most frequently spun numbers? – then you can sit back and watch with extreme anxiety as the ball bounces, skips and slips around like crazy. 
As that little white ball ping-pong's around the wheel, you say a silent prayer to every God or deity you have ever heard of. You offer your first born to Rumpelstiltskin. You would give your left nut if that ball were to just land on any one of the numbers you have loaded up. Daddy needs a new pair of shoes.
Odds
What sorts of lame odds does blackjack offer? Even money and 3:2.
First of all, I am not a rocket scientist: what the hell do odds of 3:2 pay? That's harder to figure out than Chinese algebra.
 
Roulette, as a game, is too good for those sorts of elitist mind games. Roulette wouldn't try and play with your mind and emotions by throwing complex odds like 3:2 at you. No. Roulette has straight forward odds like even money, 2:1, 5:1, 8:1, 11:1, 17:1 and 35:1. Sure some of those odds might be a little hard to figure out, but that is a good thing! If the only problem you have trying to calculate the odds is that they're too big, then you are having a good day my friend.
Sure, some bricks and mortar and online casinos might offer Perfect Pairs on their blackjack tables with odds ranging from 5:1 to 30:1, but everyone knows that Pairs is a suckers bet.
Dealer Interaction
With roulette you can ask the dealer if they could slow the spin of the wheel. Could they maybe spin the ball a little quicker? These little adjustments to the dealers natural game could be the difference between hitchhiking home or calling a stretch Hummer, and if you opt to play at a table with an attractive female croupier, that little request and the resulting win can be all the sweeter.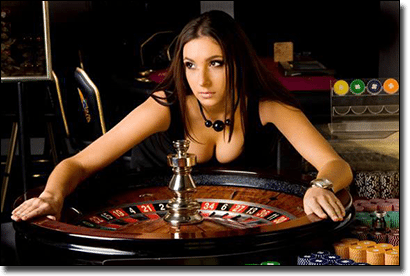 There is nothing a blackjack dealer can do to possibly modify the result. If the dealer pulls a card a little slower, it is still going to be the same card. 
So, when playing roulette at a bricks and mortar casinoor via a Live Dealer online, be polite and if things aren't going you way, see if the dealer can change the wheel spin or ball spin speed and hope that it results in some of your numbers coming up.
Other Punters
Blackjack punters have an awful habit of being, well, angry. Other people at the table will blame you for everything: if you hit, you took their card. If you waved, that card should have been yours!
Roulette punters are a pretty easy-going tribe. The worst thing you have to deal with is someone bumping into you or reaching in front of you and this can easily be eliminated by simply playing on line.
Where to Play Roulette
The following internet casino sites all offer online roulette options as well as Live Dealer roulette, American roulette and European roulette. Each site has a special sign up bonus too.
www.RoyalVegasCasino.com offers up to $1200 in new player casino bonuses.
www.G'Daycasino.com offers you an unlimited deposit match bonus.
www.Guts.com offers up to a $300 welcome bonus and 100 free games.
www.EmuCasino.com offers you up to a $1500 welcome bonus.
Each site has multiple methods to deposit and withdraw funds easily and safely, using state of the art 128 SSL (Secure Socket Layer) digital encryption technology to safeguard your financial and personal information and maintain privacy. Check them out for some fun variations of online roulette.